While selecting a western saddlery, there can be a lot of choices and options for any owner, but picking the right type will depend upon the correct size and design that fits best. There are also a number of suppliers for these products, but buying from one that is reputed enough will be satisfying as that would mean that the products can last really long.
Western saddlery products are very much desired by a lot of owners due to their unique style, but selecting the right one can also become a daunting task. Therefore, we decided to get a lowdown on these items so that owners can get some help on deciding on the best fit and a design that can help augment their style quotient. Some criteria for the same are mentioned in the following sections. 
The purpose of buying a saddle
Determining the purpose of buying a western saddlery can help a lot in making the right selection. There are saddles for work as well as horse shows, and both of them can differ significantly. While work saddles are basically used for ranch classes or for tutoring the horses, show saddles can be glossier with silver plating and delicate designs on them. Hence, work saddles will generally have a smooth leather finish with rough out and maybe, with some tooling. They are normally used for training purposes, and that is why they can have fewer designs on them. Therefore, knowing the purpose of purchasing a saddle can be very helpful as that can help in making a range of products that suit the objective.
How will it be used?
It can perhaps be the most important question related to buying a western saddlery. If a saddle is needed for shows, only it can be available in many types with variation in silver, patterns, and color. However, apart from all these factors, comfort is an aspect that should not be overlooked over the rest. It is because many non-customized show saddles may have oversize skirts and with more tooling and silver. Moreover, they may have seats with non-even balance points. Thus, these factors must be taken into account while purchasing a show saddle.
On the other hand, if the saddle is being planned to be used for a ranch class or reining, then it should preferably have little silver decorations as possible. The shape of the seat in this type of western saddlery should also be such that it provides the maximum comfort to the rider.
Also, in case if a saddle is being purchased for trail riding, a light-weight or synthetic saddle can do the trick. These types of saddles do not need much maintenance and are scratch-resistant and weatherproof. Moreover, cleaning them is quite easier than others. Therefore, we can say that a work saddle can be the perfect option if there are no shows to attend as it can be used for everyday riding, training, and can be used with multiple horses.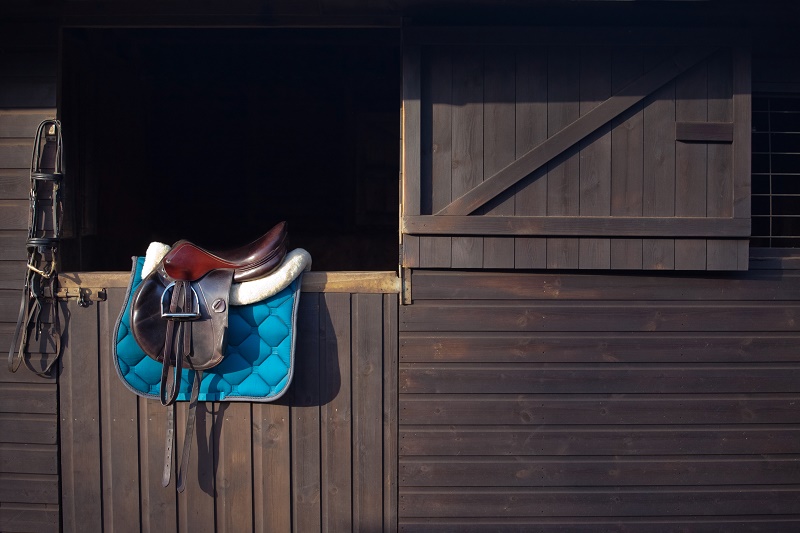 Buying the right fit is extremely important
No one will like to sit on a western saddlery that does not fit properly. Therefore, buying the right fit is extremely important. In a work saddle, the right fit can be determined by sitting on one and ensuring that space of two to three fingers is available between the fork of the saddle and the rider's thigh. The fingers should also fit in between the cantle top and the rider. However, in the case of specialized saddles like the cutting saddles, the rules may be different as they are made flatter and larger to help with more movement.
Read Also: Top 6 Advantages of Online Shopping
Adhering to these points can definitely help in buying a western saddlery as an owner will have sufficient knowledge of these products. Therefore, an informed decision can be taken with ease so that riding a horse can be a pleasant experience.