In this article you will read about Halloween Contact Lenses. Halloween is an event that is celebrated in many countries, and it brings its own festivities. People celebrate it by decorating their houses, by arranging parties, carving pumpkins into jack o lanterns and attending Halloween costume-based events. Children go trick or treating dressed up as evil characters mainly from their favorite cartoon or movie. Not only children but adults and teenagers also dress up as saints and evils and celebrate the event in its full spirit. Costumes play a significant role in the celebration of a Halloween event, and children, as well as adults, try their level best to make their Halloween costumes and look amazing and unique.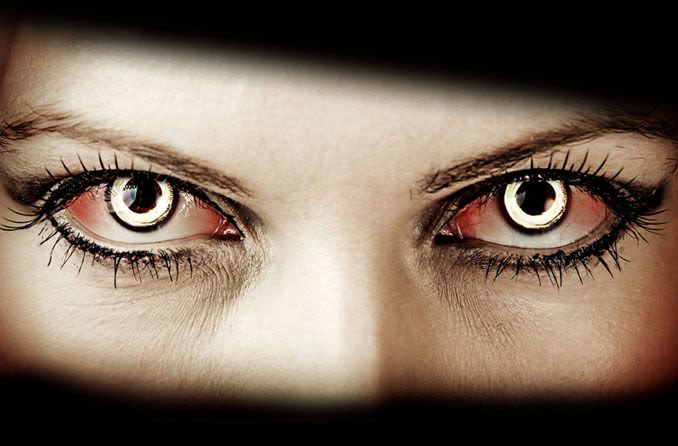 To make a costume more spooky, haunting, ghostly, and uncanny, one can use outlandish accessories and makeup. To make the outfit more like a supernatural figure, you should try different contact lenses as different eye color automatically changes your appearance. So, for a Halloween event, you should go for a different and fearsome shade of a contact lens. The contact lenses undoubtedly make your appearance more attractive and prominent. For making your Halloween costume more eye clicking and upbeat, you should definitely try some enthralling Halloween contact lenses. They can make you look like any desired character including vampire, ghost, zombie, Annabelle, or any other character you aspire to be. Contact lenses surely make a lot of difference- way more than you can expect. So, try them out and make your Halloween getup spookier.
Step by Step Guide to Wear Contact Lenses on Halloween
Contact lenses are one of the most efficient and stylish additions to a getup, but wearing and carrying them might not be as easy as you except. To wear contact lenses, everyone must know the basic steps to wear them and be wary of any harm that it can cause.
A little misconduct in wearing the contact lens may result in harmful consequences that can last longer than expected or can ruin the whole event for you, be it Halloween or any other.
If you are a beginner and you're going to try for the first time for your Halloween event, you must determine what type of contacts you want, as some can only be worn during the day and some only during the night.
For your Halloween eve, make sure you consult an optometrist that can give valid and more suitable cosmetic contact lenses that are safe to use on a limited basis.
Before putting on your contacts, make sure that you have clean and dry hands in order to prevent infections.
Put the lenses on the tip of your finger. Make sure the cup of lenses are facing upwards. After that lower your eyelid and lashes, the bottom edge of the contacts should be the first part you put on the surface of your eye, gently press the contact over the surface of your eye till you feel it firmly stick.
When you remove your finger, you will feel the contact floating blink to adjust it, and you are done.
Ideas on How to Wear Halloween Contact Lenses
Characters from Hotel Transylvania
To have you're spooky get up for Halloween, you can take acknowledge characters like Mavis, Dracula, and Murray from hotel Transylvania. To have a get up like a Mavis, you can go for a blue shade of contact lens over a completely black outfit and light makeup. If you chose to be Dracula then you must think of going with the blackest lens available over a jet black jumpsuit and cape with red lining, you should also go for some fake fangs to complete the look. To look like a Murray, you can opt to buy a pair of green contacts and cover your whole body with a bandage roll or maybe tissue roll, and you can have a very creative and ghostly costume for Halloween!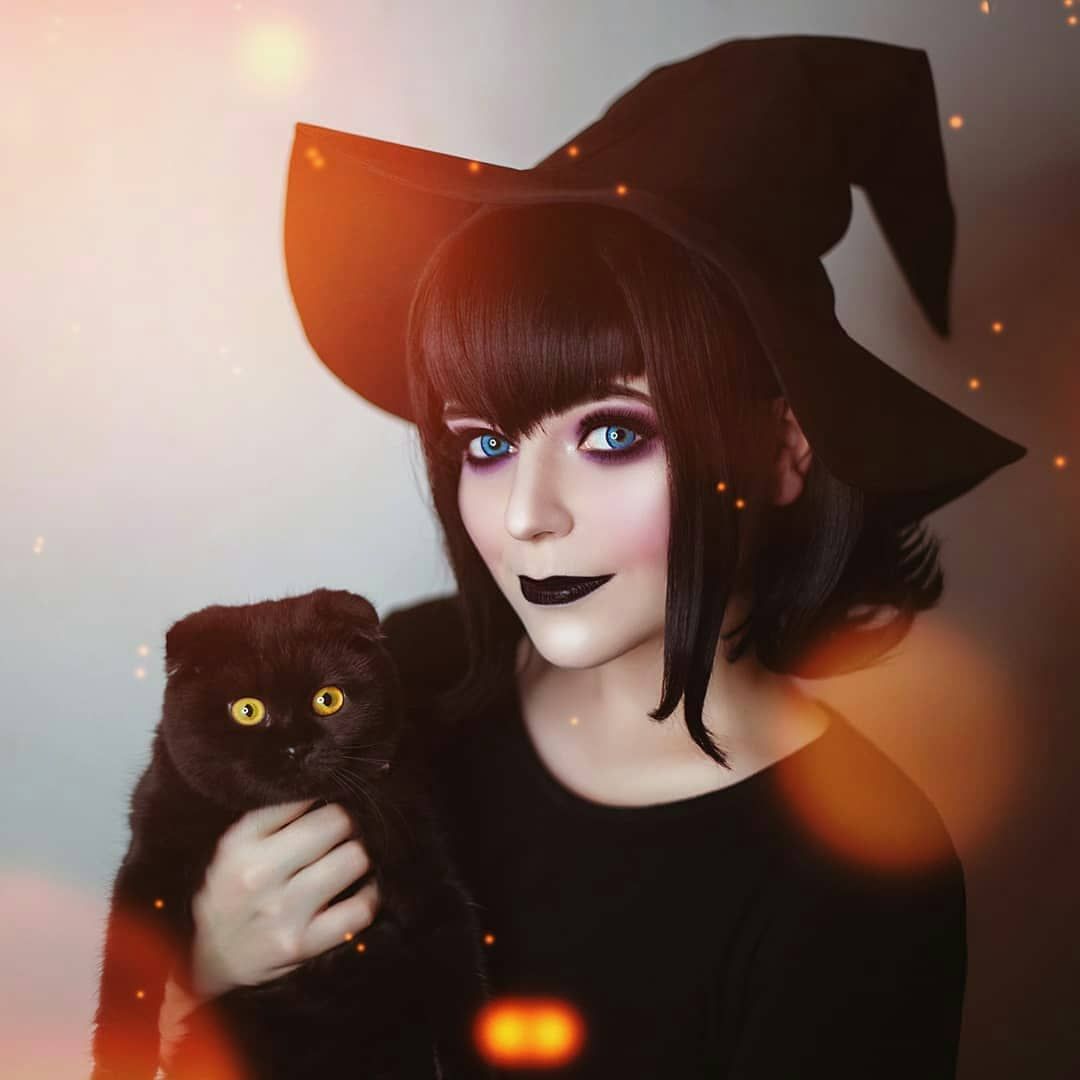 Evil Spirits
You can also go for an evil spirit of a haunted school student, for that you will need a red shade of cosmetic contacts along with a light shaded collar tunic and leggings with white sneakers and some drops of red paint all over your outfit.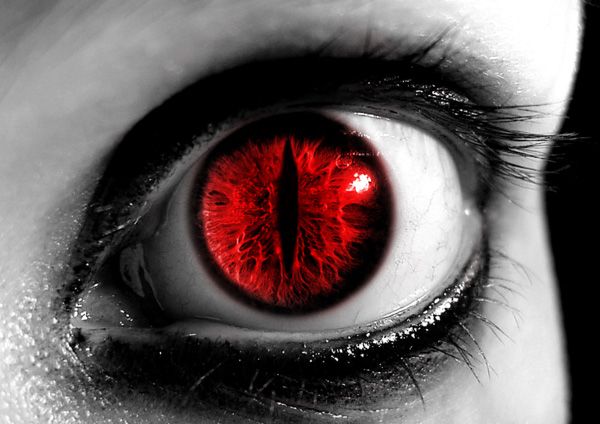 Vampire Look
For Halloween eve, most of the people chose to be a vampire. If you are also planning on being a vampire, you can try out purple contacts over a simple black jumpsuit and a black cape with bright lining, maybe purple or maroon.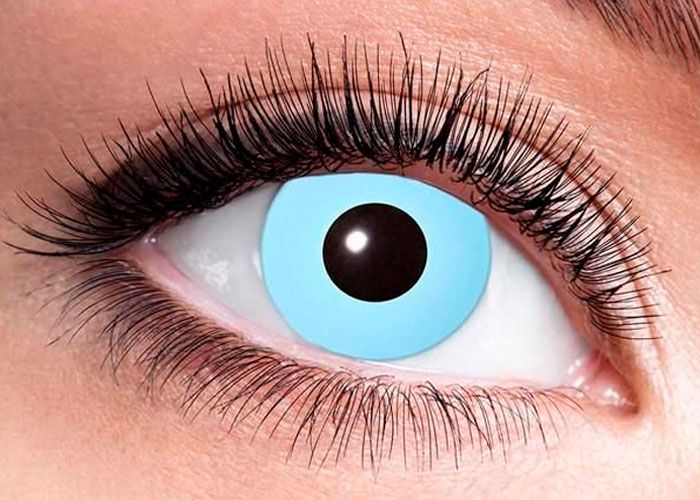 Witchy Getup
You can also go for a witchy getup, for that you should try out some green contacts and of course a witch hat, black inner and big black sheet to cover your whole body you might want to try tearing it from place to place, also give your hair frizzy curls.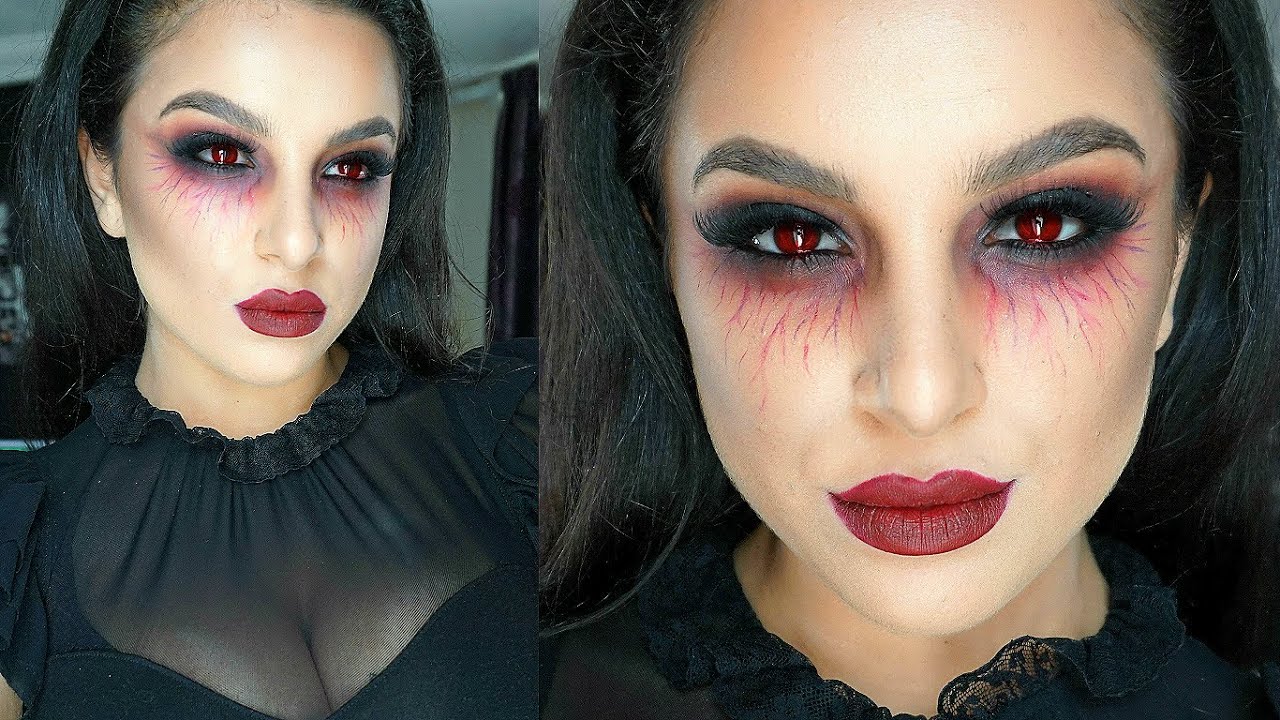 Haunted Bride
If you are choosing to be a haunted bride, you should go for an old wedding gown and some red shade contacts and smokey eyes and maroon lips.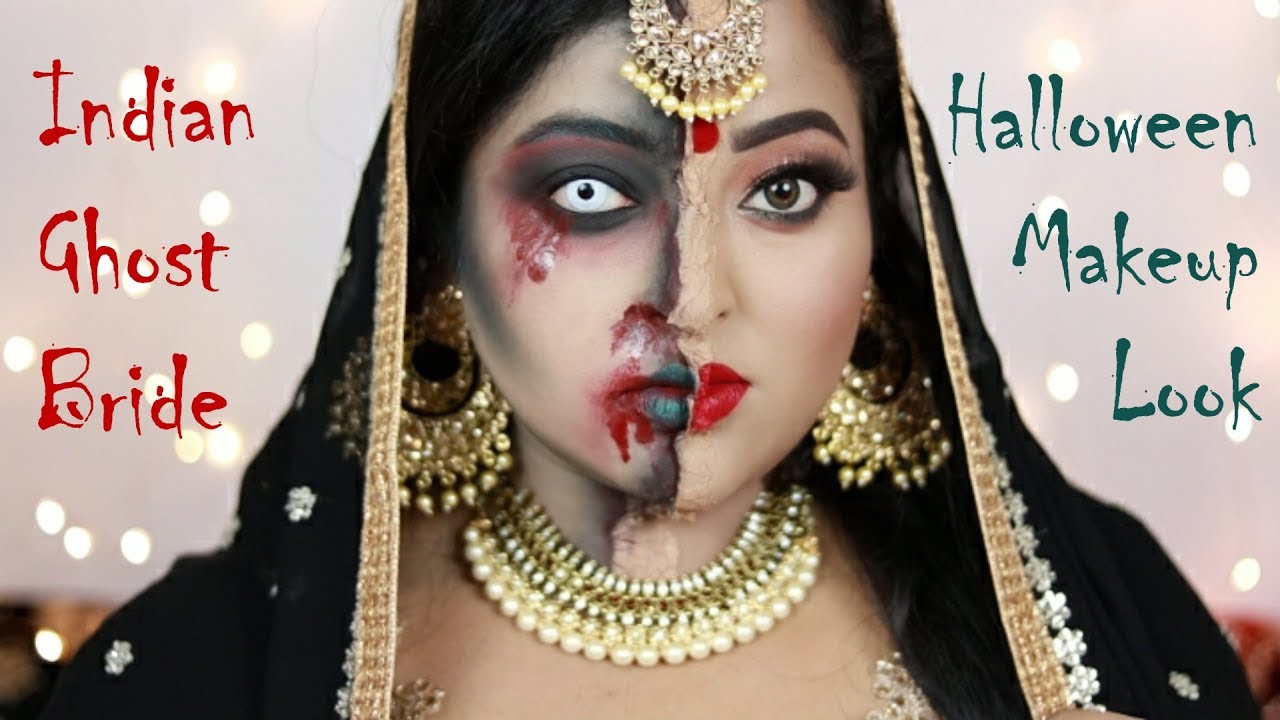 Read Also: How To Insert & Remove Halloween Sclera Contact Lenses With Perfection
Using a different color of contacts, then your original eye color will definitely prove spookier and more fearsome with your haunting Halloween costume. Make sure you use the contact with the utmost care and choose a shade that will make you look more ghostly and go with your selected costume.