A plus size woman is a beautiful one. If you have the curves to die for, then don't doubt your beauty. You are stunning in this form. It is the societal beauty standard that has always made us think that only slenderness is beautiful. But now, times are changing and the plus size models are dominating the ramps for few years. Popular lingerie labels are also coming with their dedicated plus size collection.
Lingerie for Plus Size Women 
When you are choosing lingerie for plus size women, you need to think about how it is going to make you feel. Lingerie should make you feel bold and confident. It will give you the maximum support while helping you feel sensuous. So, when you are shopping, here are a few hacks that you will need to remember.
Most of the time, curvy women go for the lingerie that covers their curves. This actually makes them look bigger. So, if you are going for sexy lingerie shopping, make sure that you are choosing the size that will flatter your curves. The right lingerie will give you support and make you feel comfortable and confident.
Choosing the right style of lingerie is a determining factor of how you will look in the piece. Just because you have curves doesn't mean they should be hidden. Flattering styles like babydoll or lace chemise can make you look stunning and sexy. Remember, style can make you look amazingly sensuous and surely your partner's jaw will drop and hit the floor.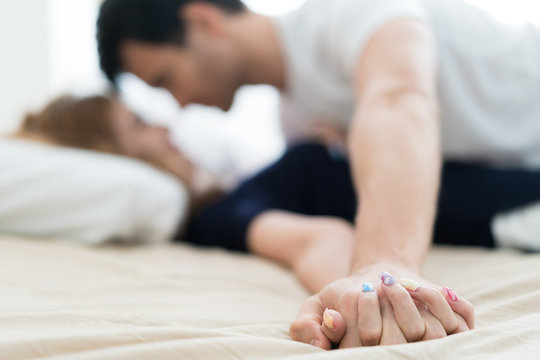 Colors have different moods. So, if you are shopping for sexy lingerie for plus size women, make sure you are picking black, red and any other color that suits your mood.
If you have curves, then picking the right material should be your priority. Avoid flimsy fabrics and go for materials like lace, mesh and satin. 
Most of the time, it is not just the lingerie but also your mindset. So, if you want to look stunning and unforgettable, then you need to feel bold from the inside. 
Now, as promised, you are about o get a glimpse of five amazing lingerie that will adorn your plus size curves. You can shop for them from stores like GVSX LLC or any other online store.
A robe is a must have in your lingerie collection. And when you are a plus size woman looking for something sultry, go for a lace robe. It will be a perfect tease for your partner while making you feel elegant and sensuous in the truest sense. 
Halter neck is a very flattering style of neckline that will perfectly highlight your cleavage. This is a great option for a plus size woman. And if the babydoll is designed in elegant mesh, it will make you look stunning and feminine. The color combination is perfect for a romantic night too.
If you are bold enough to pull off a bit more skin show, then go for this lace body suit. Made of lace and criss cross details, this will make you look gorgeous. 
Body stocking is a very flattering piece of lingerie that will make your curves look dainty. Made of lace and mesh, this item will make you look bold and beautiful.
If you are a fan of red lingerie, then this stretchy lace chemise with a black bow will surely become your favorite. While you will look graceful and sensuous in this, your partner will not be able to keep their hands off you.
So, what are you waiting for? Follow the hacks and pick the right one for your curvy frame. Show off your curves adorned with stunning lingerie.